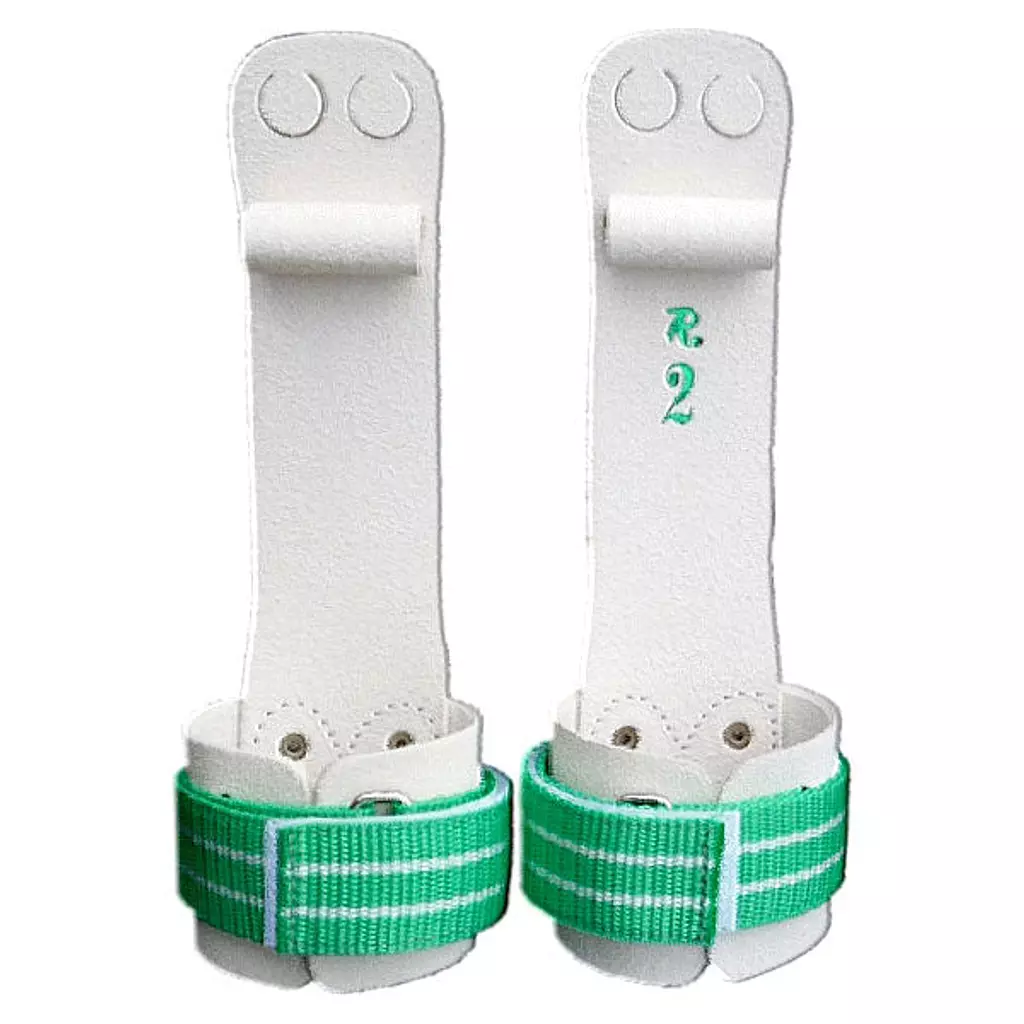 Reichelsport-Men's Rings Grips
Reichelsport
SIZE OPTIONS
Product Details
برجاء التأكد من المقاس. الجلد لا يرد ولايستبدل

Reichelsport handguards are made in Germany for many years.They are worn by many Olympians and world champions. Reichelsport has a worldwide reputation for unbeaten quality.
High-quality 2-hole Reichelsport dowel handguards with green velcro fastening and high-performance tanned leather.
2 finger holes

Velcro straps with dowel

Specially tanned leather for high-performance

Made in Germany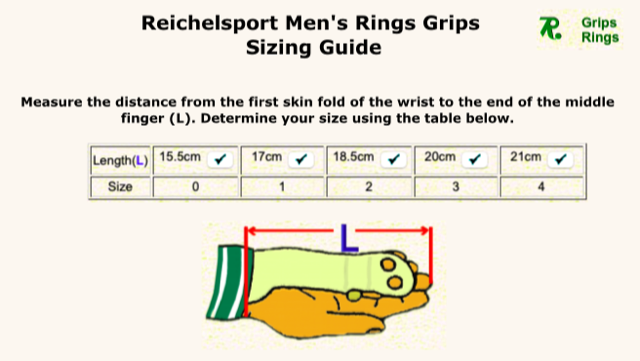 Instructions for use:
The handguard must be worn between the 1st and 2nd finger joints.
There is a risk of accidents if the handguard is not the correct size.
The holes should only be enlarged using sandpaper and reducing the size should be done by wrapping with tape.
The initial shaping of the handguard should be done by hanging and lightly swinging it on the device. Then finalize the shaping of the handguard on the respective device.
Always use the handguard only for the corresponding device.
Always wear the parts of the handguard pair on the same hand; the right handguard has the imprint "R".
The handguard must be checked before each use (self-responsibility); the length, thickness, wear, and sufficient adhesive force of the closure strap must be checked.
Do not use worn and thin leather anymore; the wear limit has been exceeded if visually recognizable damage is visible.
Protect the handguard from moisture, otherwise, the leather will become brittle and may tear.
Incorrect use of the handguard can result in a blockage of the horizontal bar. The blockage results in fixation of the wrist on the device and can lead to serious accidents such as broken arms, hand, wrist, and tendon injuries.
Possible causes can be:
Loosening of the handguard during exercise.
Change in fixation of the front finger joints on the handguard.
Stretching of the leather.
Build-up of grainy magnesium deposits on the horizontal bar.