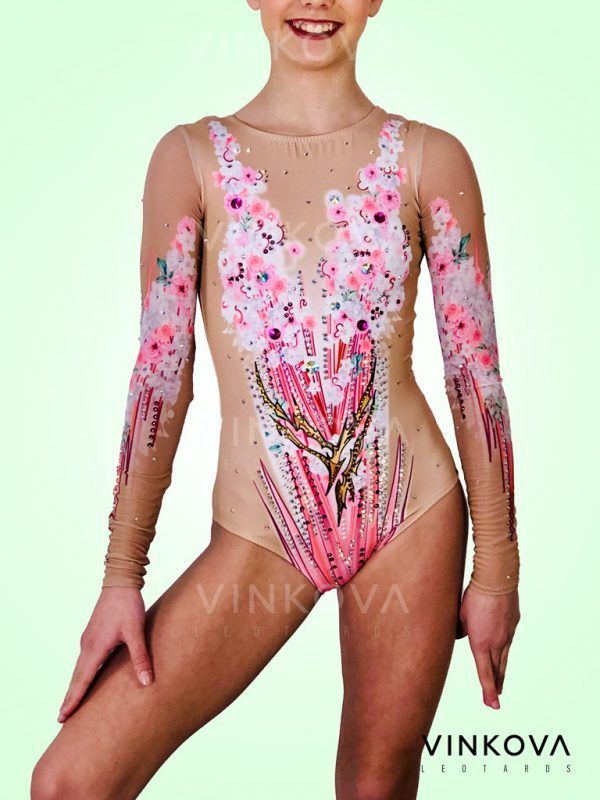 Vinkova
Type options
Product Details
Types of Leotards and materials you can choose from: 

Basic leotard with lycra material finish is a monolayer leotard with printed lycra. Decorated with crystals. 
Diva leotard is a high competition quality leotard with bi-layer of tulle and lining. Decoration is included in Diva leotards
We highly recommend to use the measurements of our size chart below. These numbers DO NOT correspond to the age of the gymnast, not all gymnasts of the same age have the same measurements. If you are between two sizes, we always recommend the larger one. We make our leotards to order and we DO NOT accept returns for this reason.